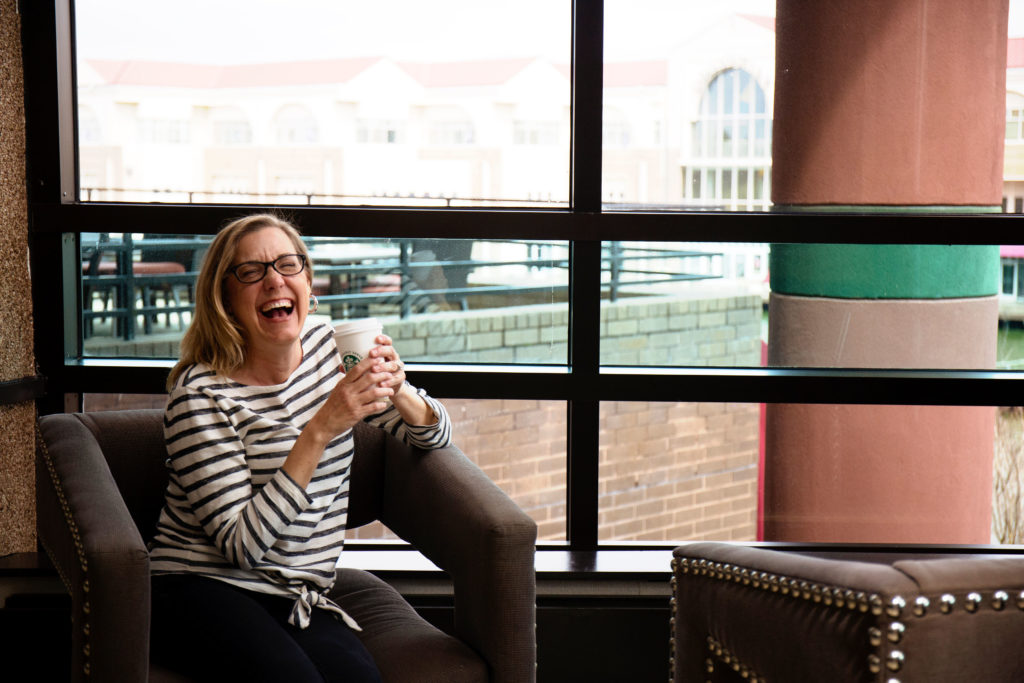 Hello!
I'm so glad you're here! I absolutely love hanging out with my friends. If we can't sit around the table together, I'm glad we have this!
For the past seven years, I've been a travel blogger, where we talk travel ALL. THE. TIME. Or at least that's how it was supposed to be…. but then I realized I kept tip-toeing into other topics like marriage, kids, health and fitness. A few of my friends asked me to start a new blog — and here we are!
So, grab a cup of coffee (or tea). Go ahead! I'll wait…
About Me
You already know I love travel! Even more, I adore my family!
My husband, Rob, and I met in middle school (awwwww). We were best friends through high school and college, but didn't start dating until he was in med school and I was in law school. True story! We started dating when I went home for Christmas break the first year of law school… the only big question. The first kiss! We went to a New Year's Eve party the next week — ridiculously nervous about attending as a couple. Sweaty palms, y'all!
Anyway, we walked through the front door hand in hand, and the room fell silent. A few seconds later, everyone clapped and a few dear people exclaimed, "It's about time!"
We got engaged three months later and have been married for 29 years!
We have three kids. The oldest is married and lives in Birmingham, Alabama. The second one is a junior at UNC Greensboro. And our third starts high school this fall. We get together whenever we can — which isn't as often as I'd like. Our family chat is entertaining, with an abundance of kitty, dog and food photos. The middle one adds occasional shots from the mountaintops! I am truly thankful for group texting!
With the household getting smaller, we are downsizing and really excited about it! Our house is for sale right now, and we are moving to a townhouse in Raleigh. I'll be sharing that journey here on the blog.
About the blog
This blog is many years in the making! A few months ago, friends started pushing me to create it. What will you find in these pages?
In the FAMILY section, you'll find family related content (of course). If you want to know how the $5 Rule saved our marriage, that's the place to go. OR, if your kids are headed to college soon, you can read how the "college contract" helped us guide our kids to independence.
The AT HOME section of the blog will include sections on organization (you have to see our pantry transformation!), downsizing and townhouse life, lake life and DIY. I come up with crazy things I want my husband to make. He buys lots of expensive tools and makes them. Know what I mean?
The HEALTH section is really exciting! At least for me! I've always been "lucky" to stay naturally thin. Thin does not mean healthy! A year ago, I found out I had super-high blood pressure (150/120) and horrible cholesterol. I'd started exercising a year before and eating a bit healthier, so when the doctor broke the news, I wasn't expecting it. Now, my BP is normal and my cholesterol is significantly improved. And, I am not a skinny fat person anymore. I'm a healthy person — getting healthier all the time. I hope you find encouragement and understanding in these posts on healthy eating, fitness and wellness! It's never too late to start getting healthy — I know this. I'm 53!
For the longest time, I have wanted to share RECIPES with my readers. If you follow me on Instagram (if not, start today) or other social media, I share lots of photos of my husband's incredible creations. I cook, too, but I'm the soups and casseroles queen. Delicious food, but not as exciting as his. Our recipes use everyday easy-to-find ingredients. They're delicious and (generally) healthy.
The greater Raleigh, NC area is known as the TRIANGLE. The name comes from the Research Triangle Park (RTP), originally referring to the three research universities in the Raleigh-Durham area, Duke University, North Carolina State University (NCSU) and University of North Carolina (UNC). Today, locals generally use "Triangle" to include the region of Raleigh and surrounding communities.
I am so excited to be moving to the City of Raleigh next month, in the heart of the Triangle, so I'll share our local finds in this section: Restaurants, Attractions, Parks, Festivals. If it happens in Central NC, I'll write about it here!
So… as a seven year travel blogger, it's no surprise that I love to TRAVEL! My travel blog is dedicated (mostly) to family travel — and how to do it affordably. But, as I get older (midlife *cough, cough*), I am excited to travel more with my husband and with my girlfriends. I'm not opposed to a luxury cruise for two or a spa getaway with friends. And, with grown kids, I'm discovering the fun of multi-generational travel. You'll find our trips, itineraries and recommendations here.
Let's Chat!
Now you know about me and the blog! So, head on over to whatever section you want. But, do me a favor?
Sign up for my email list so we can keep in touch! I promise never to spam you or sell your email to anyone — ever!