Here we are staring at a new year, a fresh calendar, a chance to change "for the better."
But is it really "better" to set new year's resolutions?
As 2022 came to a close, I wrote a post on Facebook about why I don't set resolutions anymore.
As you know from the dieting ads, the exercise equipment ads, gym membership mailers, and on and on, most New Year's Resolutions focus on "new year, new you."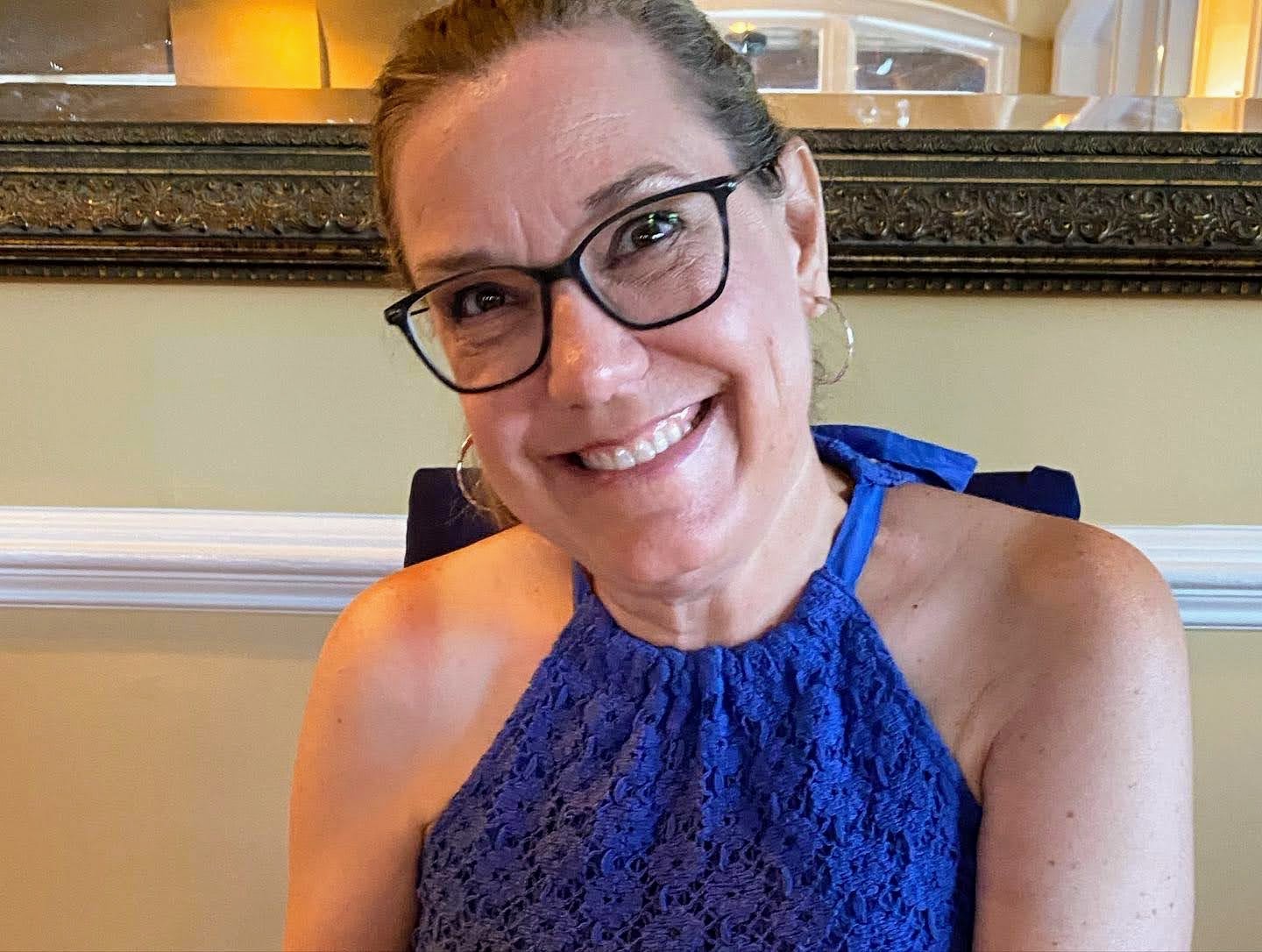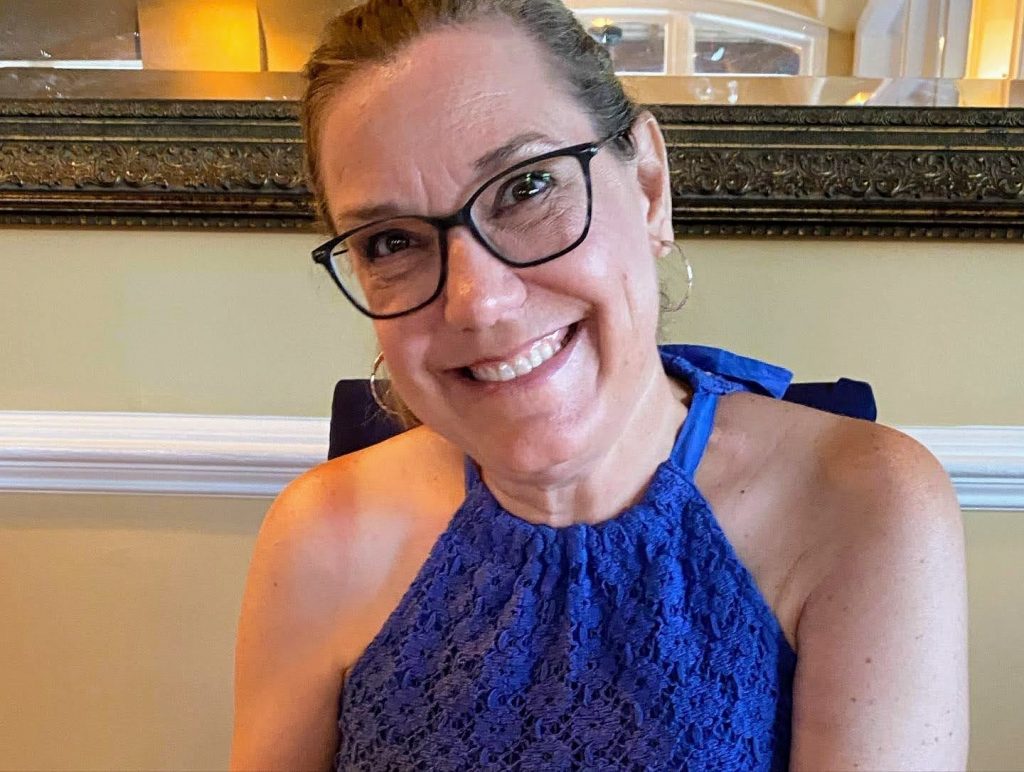 My question… Who says there anything wrong with the OLD YOU?
New year's resolutions focus on our perceived flaws or imperfections: lose weight, get fit, eat healthy.
It's like we are sabotaging ourselves saying I'm not good enough as I am.
That's just not true! You, my friend, are beautiful just as you are!
Why torture ourselves with unrealistic goals set by ADVERTISERS who want us to spend money on their specialty products and services?
Of course, for some people, losing (or gaining) weight and adjusting what they eat might be important, and listening to our medical providers to address those things does matter. But, that's not the thing of resolutions, that's a choice for quality of life overall.
what else can we do to mark the new year?
Many years ago, I set new year's resolutions — and I failed at every one, usually within a few weeks.
It was miserable. I'm sure you know the feeling — failed myself again.
But, 20 years ago or so, I changed my approach. Instead of setting — and failing — my new year's resolution, I chose to devote the year to learning something new. I devoted myself to learning a new skill or expanding my understanding of a topic.
Many years, those skills were related to homeschooling my sons. No home schooling mom starts that whole journey as an expert. Just like a more traditional career, home schooling is learned over time.
Early on, you decide a curriculum and schedule, but then you learn that some curricula doesn't fit your kid's style (or yours) and the schedule is probably not going to mesh well with real life. I spent those first few years of homeschooling researching those topics: How to schedule the day effectively and which materials worked best for my kids.
When we learned that one of our boys had a communication disorder, I spent a couple of years devoted to learning effective ways to teach around that so he could learn even without reading. He eventually caught up, went to public high school and graduated college in four years. Those years' skills really mattered!
The year before we brought our daughter home from China, I learned as much about the Chinese culture and having a multicultural family as I could.
Those early years, I didn't set out to have an annual skill/knowledge focus. The skills presented themselves from necessity.
Instead of a new year's resolution, what can you do?
develop your career skills
As my kids got older and I didn't need to focus so much on them, I found I had time to blog.
The whole blogging journey started accidentally. I wrote my earliest blog posts at Family Travels on a Budget to share how we travel economically. It was very much a how to blog that somehow gained traction and led to a "career" of sorts.
As the blog got more popular, I realized I needed some skills to keep up.
For many years, my new year's focus revolved around that: learning about SEO (search engine optimization), how to monetize (those ads keep me going), and how to use social media to reach my audience.
Psst!!! If you don't follow me on Facebook or Instagram yet, I sure would love a follow!
In deciding where to focus, I gave myself a plan for the year and worked on it as I could.
My blogging friends know I was SLOW to learn Instagram, but it's getting there. I even do reels now and then!
Develop a new hobby
Some years, especially recently, I started focusing on things that interest me — hobbies.
One year, I was determined to learn how to use my 35mm camera in MANUAL MODE! I took a class and everything. Now, I can use my camera to do way more than I ever thought I would. I'm no Ansel Adams, but I can take a decent photo.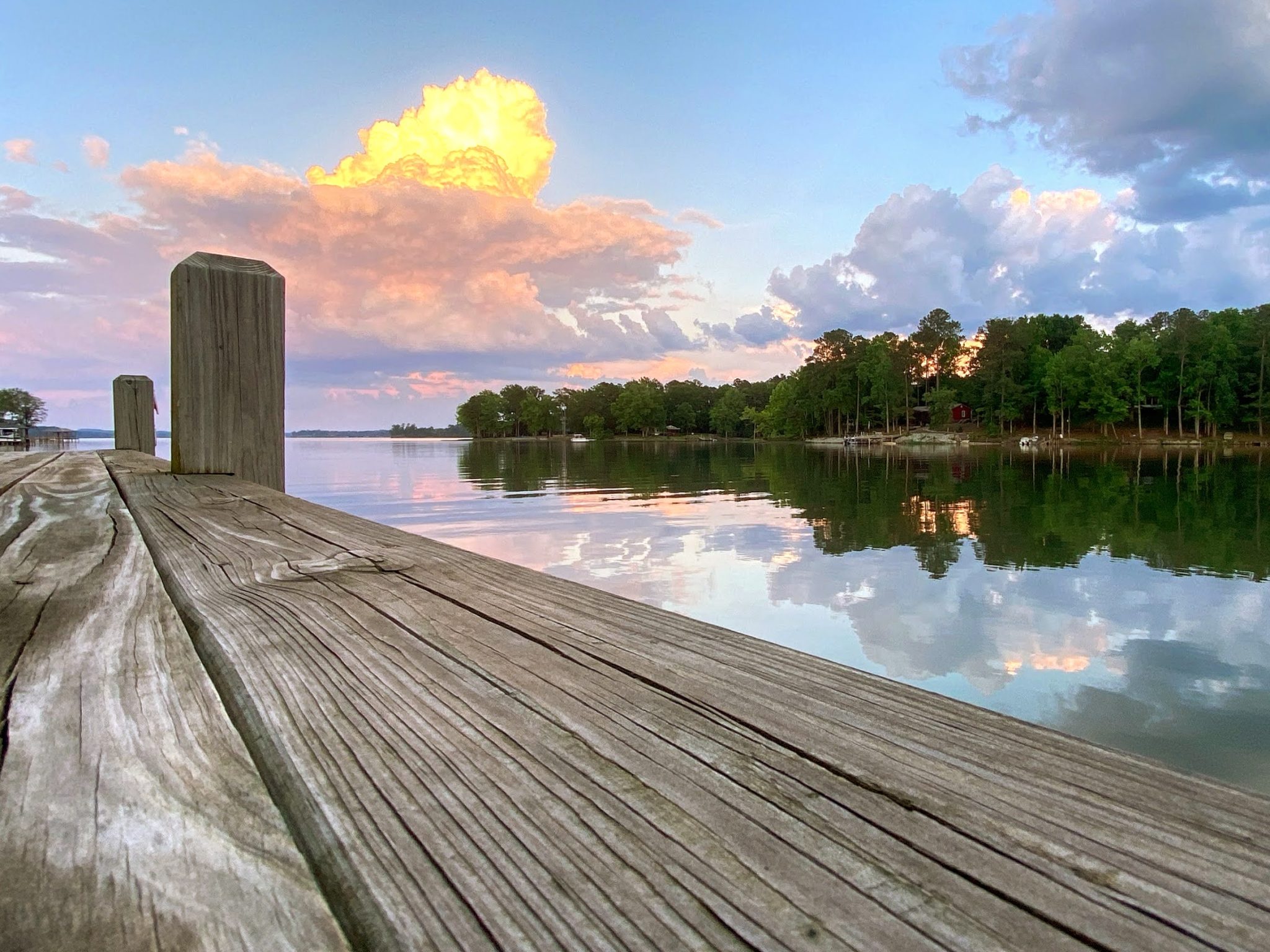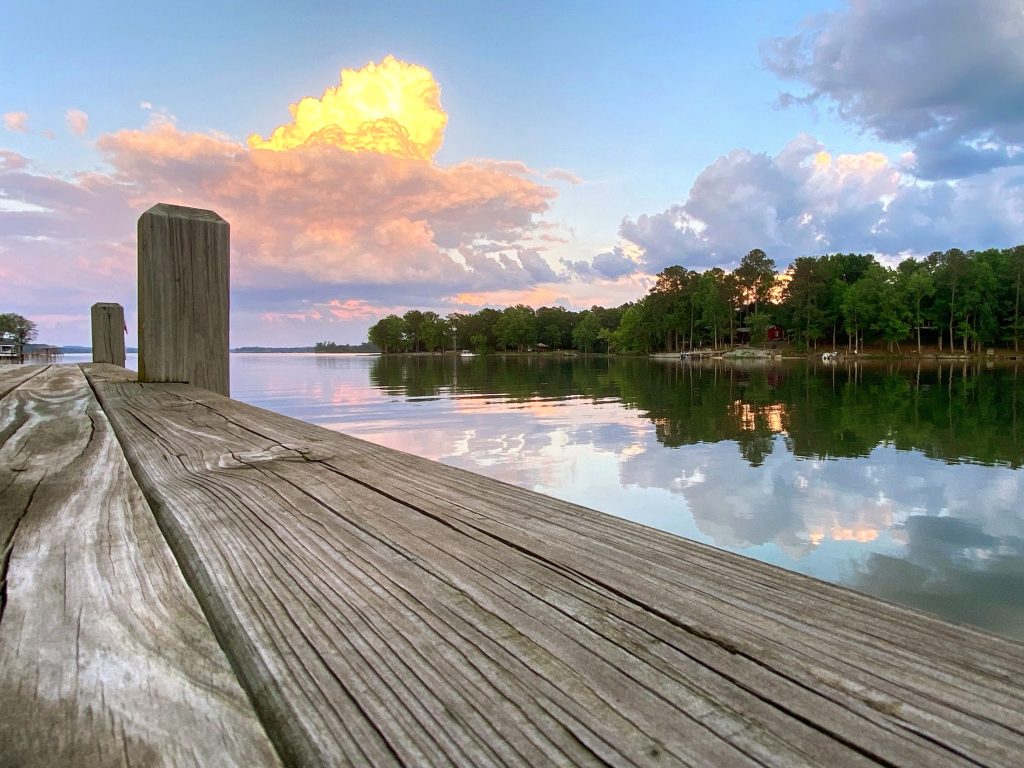 Another year, I devoted myself to learning about trees and plants that grow well where we live. I got rather obsessed with this one and ended up planting 21 trees in our yard at one time — and they ALL survived.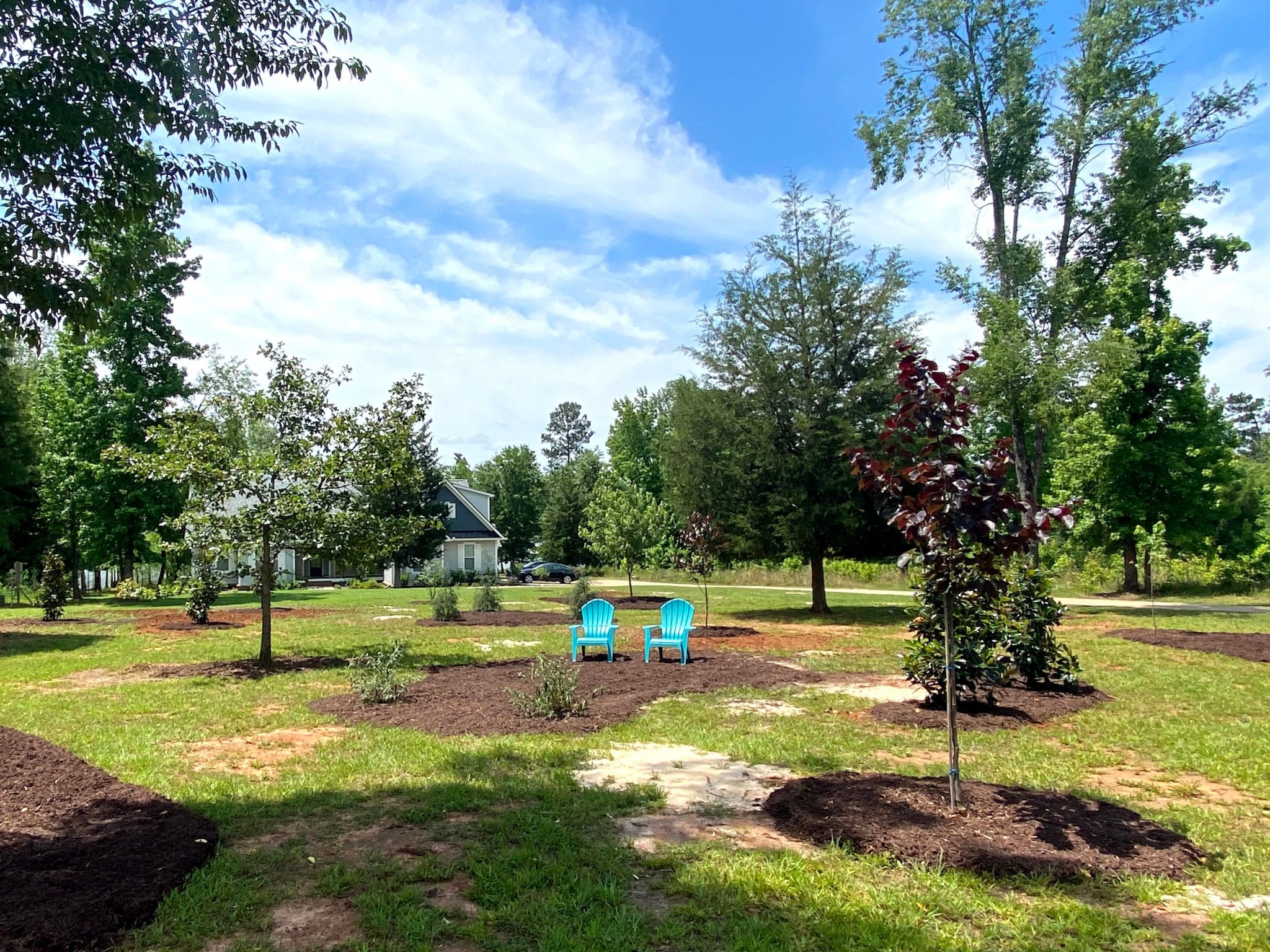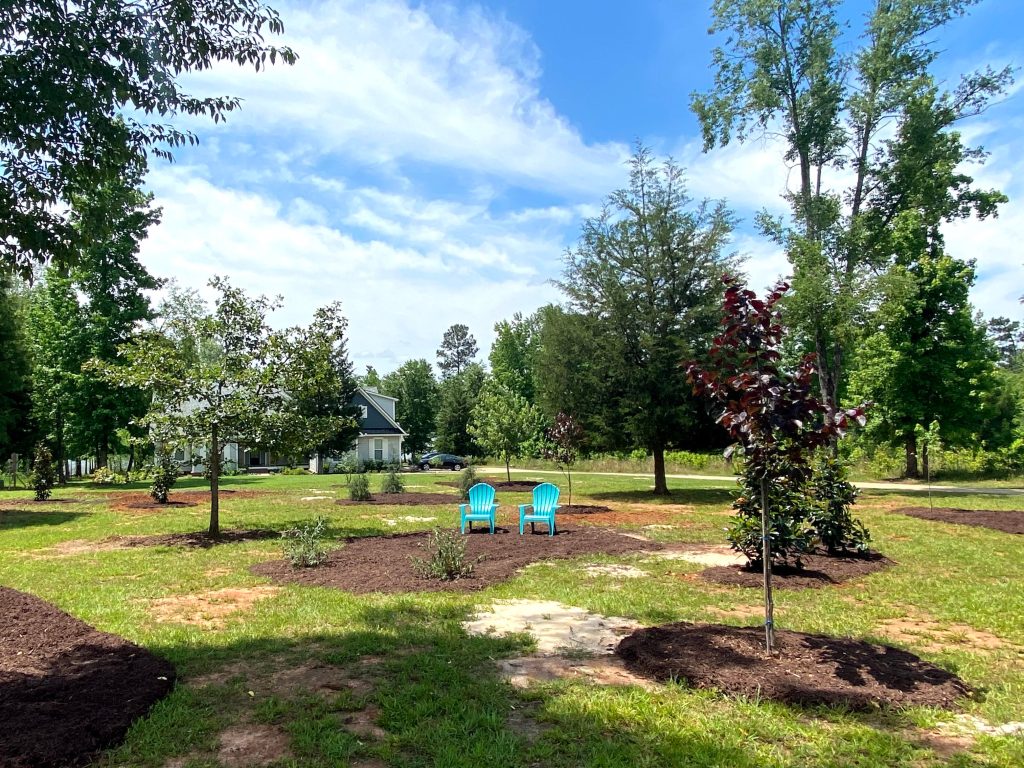 I never knew I would get so excited about soil composition, root balls and pruning, but here I am… with the trees to prove it. 🙂
I even learned how to root new plants from cuttings and divide tubers so that I can fill my yard without breaking the bank. It's slower than buying new plants whenever I get the itch, but it's also quite rewarding.
And last year, I decided to focus on how to make tasty sugar cookies that look beautiful! Yep, those Food Network cookie competitions got to me, and I wanted to learn the secret(s).
Read all about how to make beautiful Sugar Cookies here!
I loved trying new recipes and working to improve my skills.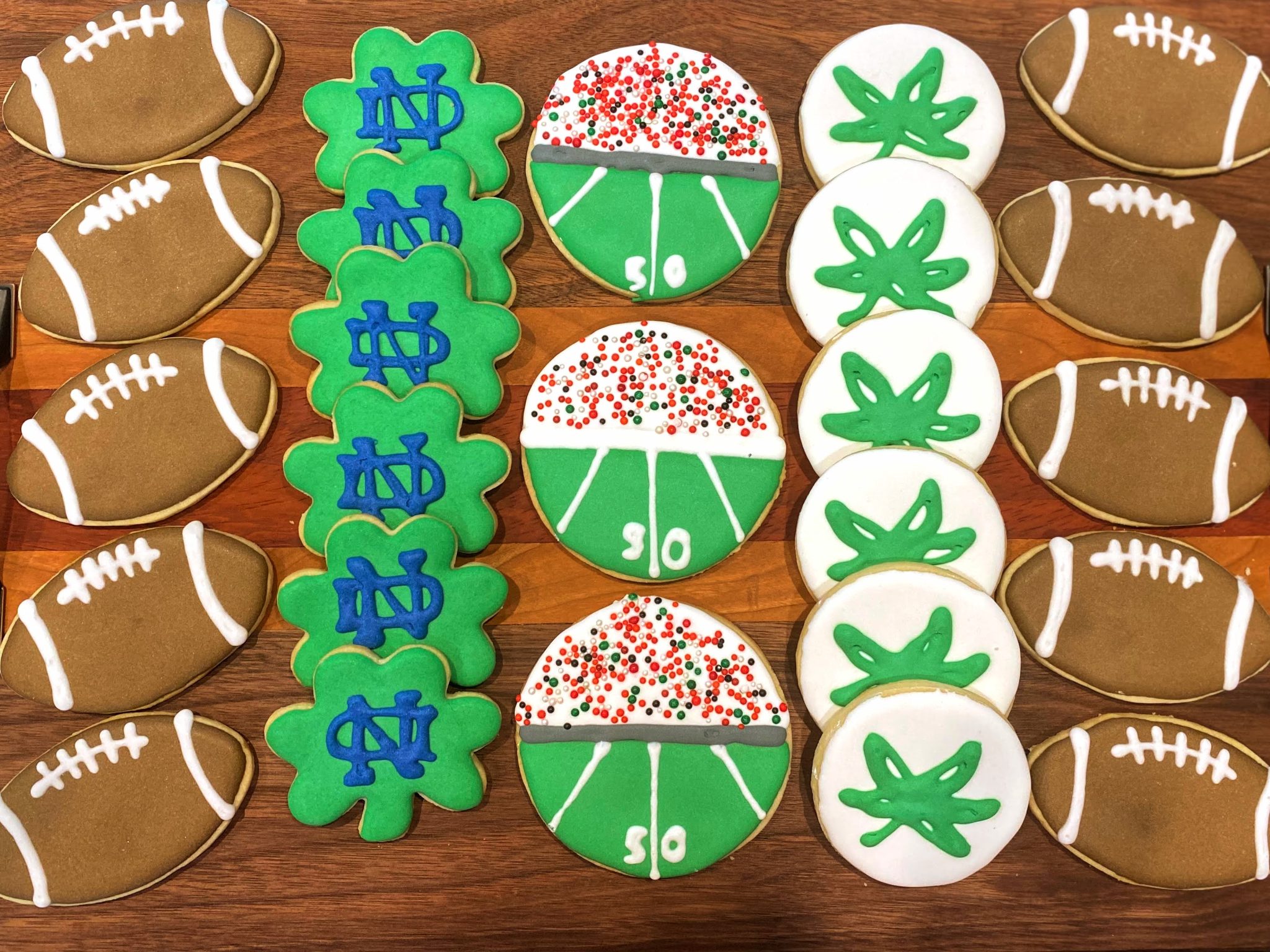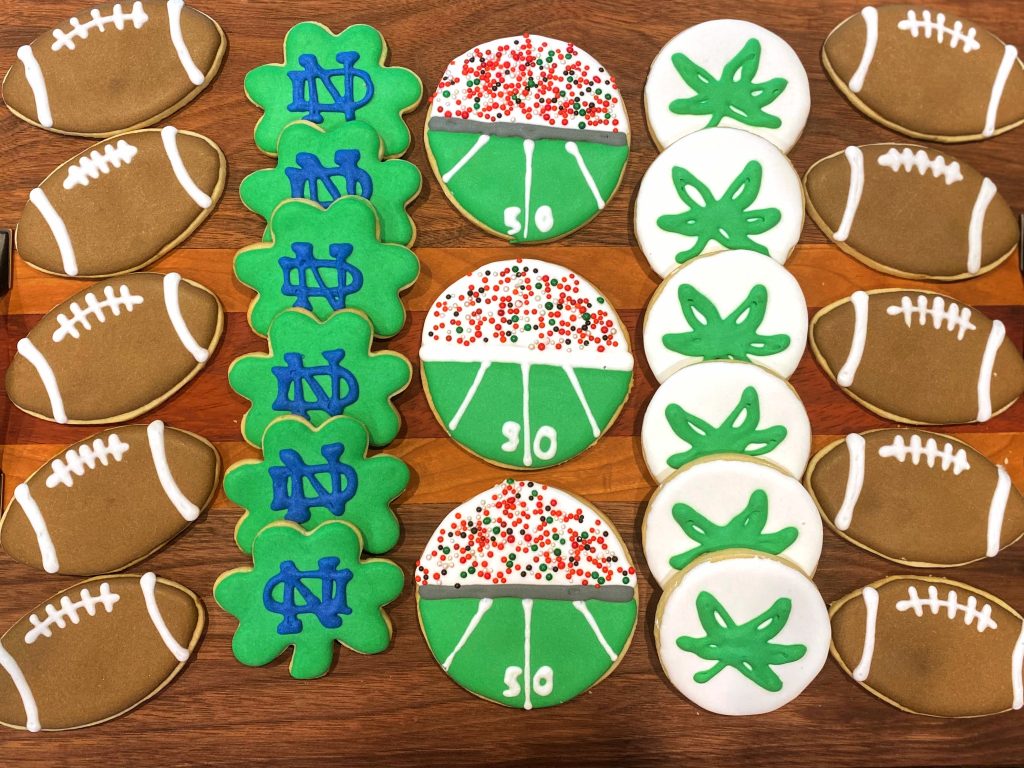 Even more, I loved sharing my cookie creations with neighbors and friends. I don't think I'll ever get tired of the happy smile shared with me when I deliver a hand crafted cookie full of love.
How to choose your goal or focus
This is important so I'll say it again: Setting a goal for the year is NOT a resolution to fix what's broken or imperfect. YOU ARE A BEAUTIFUL HUMAN JUST AS YOU ARE!
Setting a goal is about using the natural time marker of a new calendar year to give yourself permission to explore something new and really dive into it.
Do you want to learn about a different culture? Get books on it from the library, take a language class, watch documentaries. Explore and enjoy.
Is there a hobby you have always wanted to learn? Look for classes offered nearby, buy a how-to book, set a budget for the necessary supplies and dive in. Start small… You might learn that it's not for you, and that's entirely okay!
You might also discover that you love it! I had no idea that gardening would go from casual pastime to true passion.
Is there a skill you think will improve your work or life in some capacity? Many of my annual goals focused on developing skills to improve life at home or with the blog.
Adding to my home schooling skills/organization were important for several years. Developing an array of quick, easy meals that required few ingredients improved family time management. Blogging skills made me more efficient and helped me be able to generate a bit of income.
Is there a major life transition coming up that would go more smoothly if you knew more? If you're a member of a family, you're probably facing a life transition in the next year or two: Kids becoming teenagers (EEK!), parents needing elder care, or a soon to be empty nest. Maybe this is the year you learn about those transitions so your head and heart are better prepared for what's next.
It doesn't really matter what you choose. Pick something and give yourself the year to explore it, intensely or casually. You might, like me with the trees, start casually and discover a passion you never expected.
My focus for 2023!
Last fall, when I first started mentioning my annual goal, I had no idea that it was a unique approach to the new year's resolution idea. It's just what I have always done.
But, it caught your attention, so now I feel a bit accountable to you for what I choose in 2023.
It came down to two things that I have wanted to learn for many years, but never invested the time:
Learning to play the accordion. Random, right? No! Not really. I actually own TWO accordions! One was my maternal grandmother's. And when I was a kid, I used to go with her when she played at Friday Fish Fries in Cleveland, Ohio. The other was my dad's. He can't play anymore for health reasons, so he gave me his accordion to care for and enjoy. I think it has to happen. Right?
Learning how to maximize credit card reward points. I know there are people who fly business class all the time, paying for travel with reward points. I know there are people who pay for luxury resort stays with reward points. As much as I love travel — and traveling on a budget — I have never "mastered" the rewards points system. We use our credit cards and earn points, but we hardly leverage our buying power and points power well. I figure if I master this — or at the very least get a lot better at it — Rob and I can travel a lot more once we hit that empty nest!
So, which one did I choose and why?
This truly was not an easy decision for me. I would love to do both, but Ellie graduates high school this year. She's busy, busy, busy, and so am I. I have to pick one!
Drumroll please….
So, I picked travel card rewards points. This one benefits the whole family, especially my husband whose income will stretch further as we figure this out.
I want to travel more — especially since our sons both live 9 hours away now.
We have a long bucket list of empty nest travel dreams (yes, kids can travel, but it's not easy when they have busy schedules and you want to take a two week trip).
The sooner I figure this out, the faster we can attack our list!
I reached out to a points travel guru for help, and we will be working together throughout the year so that I can learn more.
Yes, I could probably research and do this on my own, but it's a topic I find stressful, so I will look to the experts to help me!
Throughout the year, I'll share updates on what I have learned — both here and at the travel blog.
It might not be as tasty and fun as cookies, but I think I'm looking forward to trying koláče in Prague and kvæfjordkake in Norway! I don't think I am, I KNOW I am looking forward to these and so many other wondrous discoveries.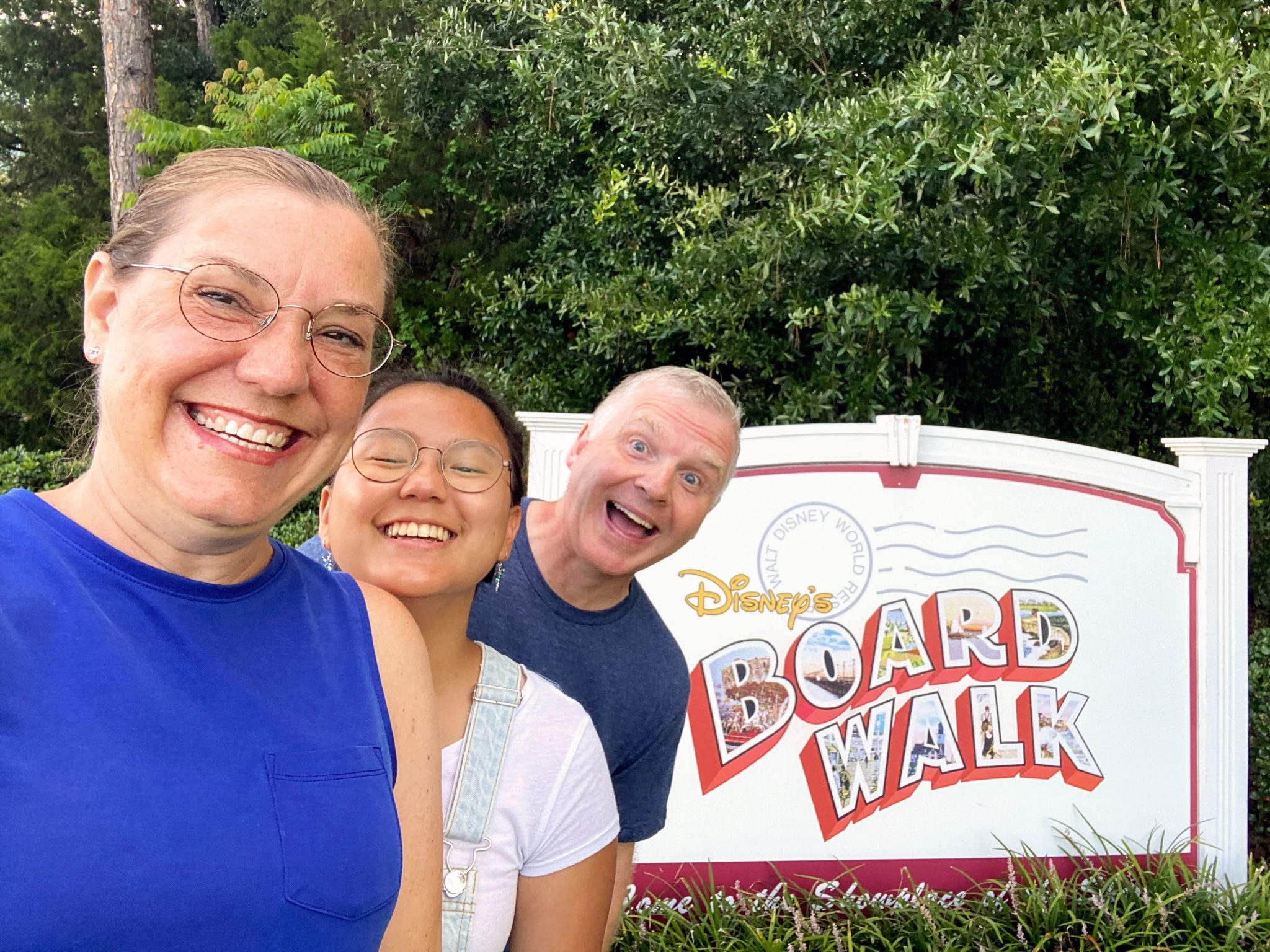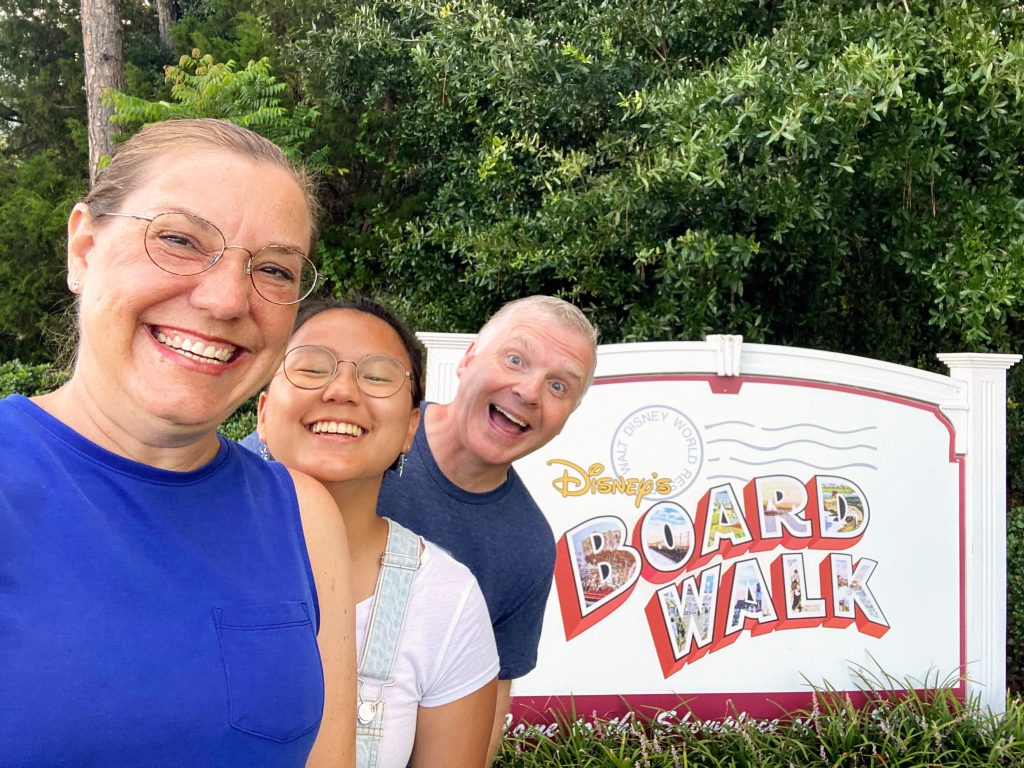 So, what do you think?
Now that I have laid out my argument against new year's resolutions — remember, you are beautiful just the way you are — and suggested the alternative of hobby/skill building instead, what do you think?
Will you choose a hobby or skill for 2023? If you do, please tell me what you plan to explore this year!
Just remember…. even if you dive in and discover you DON'T like it, you have learned what you need to know. That's not failure, that's discovering a bit more of what makes your world work for you.
Happy new year, dear friends!
Let's chat in the comments.