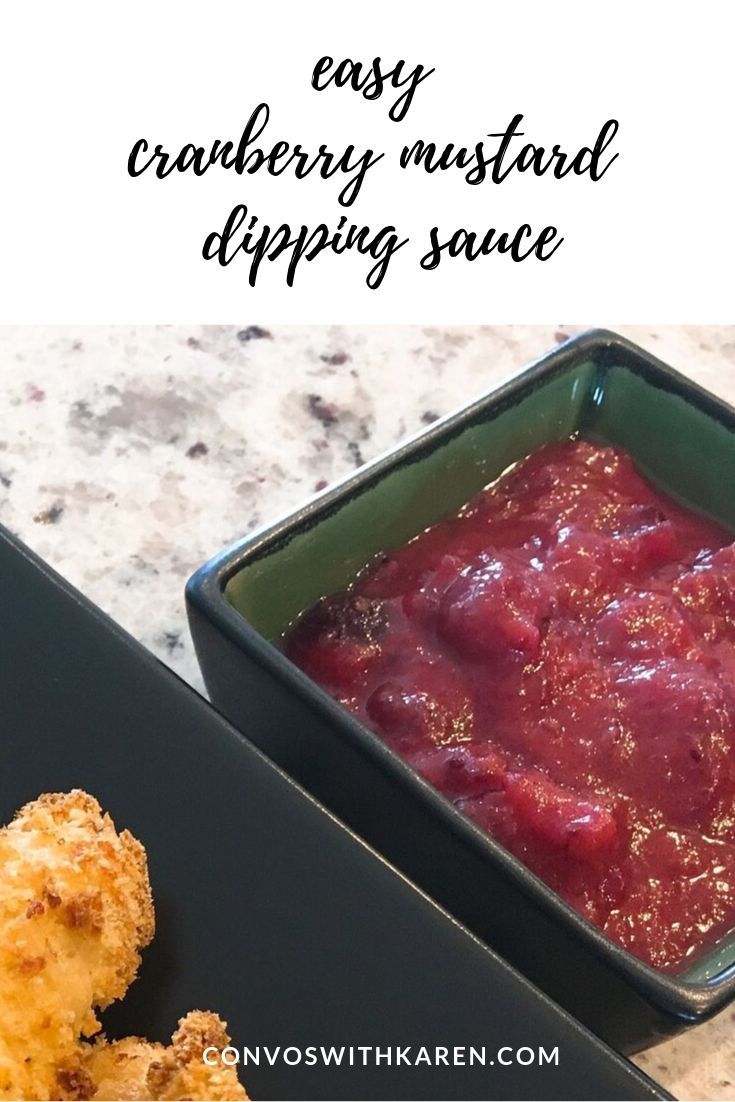 Every weekend during football season, we plan a menu based on a theme — sometimes healthy, usually not! Last weekend's theme was "healthy-ish" game day snacks. We had veggies and hummus, homemade baked pita chips and air fryer chicken tenders.
Of course, going healthy meant my usual blue cheese dip wouldn't be the best choice.
So, looking for intense flavor, my husband "invented" a cranberry mustard dipping sauce that tastes as great as it is easy to make!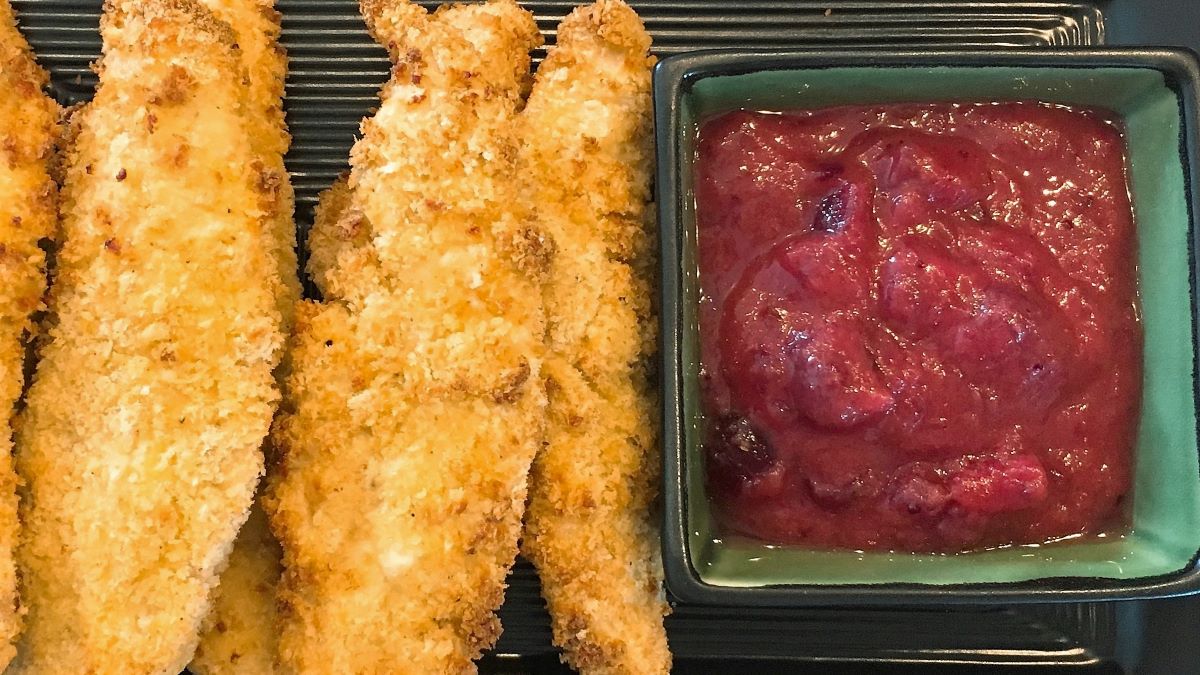 –> Read our best air fryer recommendations <–
And, if you have leftover sauce (or if you make extra), this dipping sauce tastes great on sandwiches, too. We tried it with both ham and turkey sandwiches. The sweet and tangy bite is a great alternative to mayo or "regular" mustard! I can almost taste my Thanksgiving leftovers — turkey, stuffing and some of this dipping sauce smushed between two slices of bread. YUM!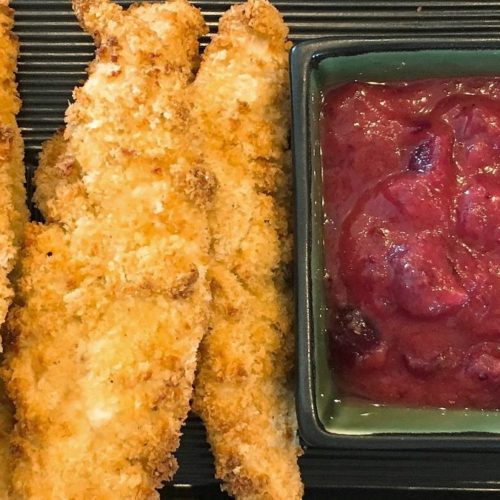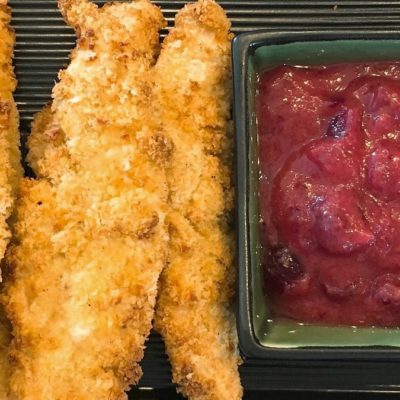 Cranberry Mustard Dipping Sauce
Two ingredients. Two minutes! How easy is that?
Ingredients
¾

cup

cranberry sauce

2

tbsp

dijon mustard
Instructions
Mix mustard into cranberry sauce in a microwaveable bowl

Stir, and heat an additional 15-30 seconds if desired

Tips for making this recipe
We used 1/2 a can of Ocean Spray whole cranberry sauce for this recipe. You can use whatever cranberry sauce you like, though!
Using an immersion blender (which is one of the handiest kitchen gadgets ever — get one here), we blended the sauce a bit to break up the cranberries. Make it as chunky or smooth as you want.
We used dijon mustard because the subtle wine flavor worked nicely with the chicken tenders. You can use spicy mustard, instead, if you prefer more of a mustard "kick."
If you're the type to pack your lunch, stack leftover chicken tenders, a couple pieces of lettuce and this dipping sauce in your favorite wrap. Take it to work and watch your coworkers drool.
–> Click here for more great gameday food ideas <–
ENJOY!