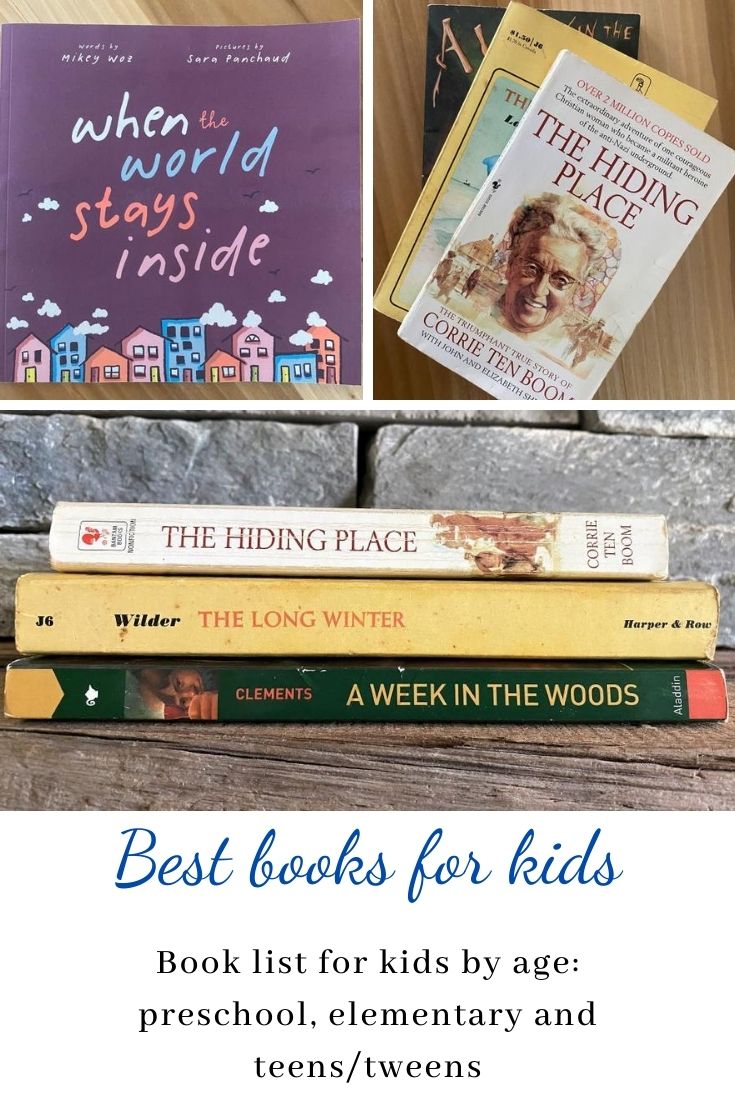 When the year started, I didn't know it would become THE year. The benchmark. The one that defines the all the years in my lifetime.
Our kids, too, are facing challenges they might never face again in their lifetime. (We can hope. Right?)
kids need to know we can do hard things!
When facing challenges or new experiences, we have turned to books. Whether reading storybooks about places we might be visiting or stories about getting tonsils removed, books helped us bridge understanding. When preschool emotions were raging, books helped my kids understand and identify those feelings. Books gave us a place to start a conversation.
As we face issues of isolation, health and sickness, racism and discrimination, our kids face them, too. But, they don't always understand well. They haven't got a frame of reference based on past experiences. Books provide the bridge.
We've put togther a list of the best books for kids to help them better understand issues of isolation and solitude, the real concepts of bias and discrimination, and the attributes of resilience, hope and perseverance.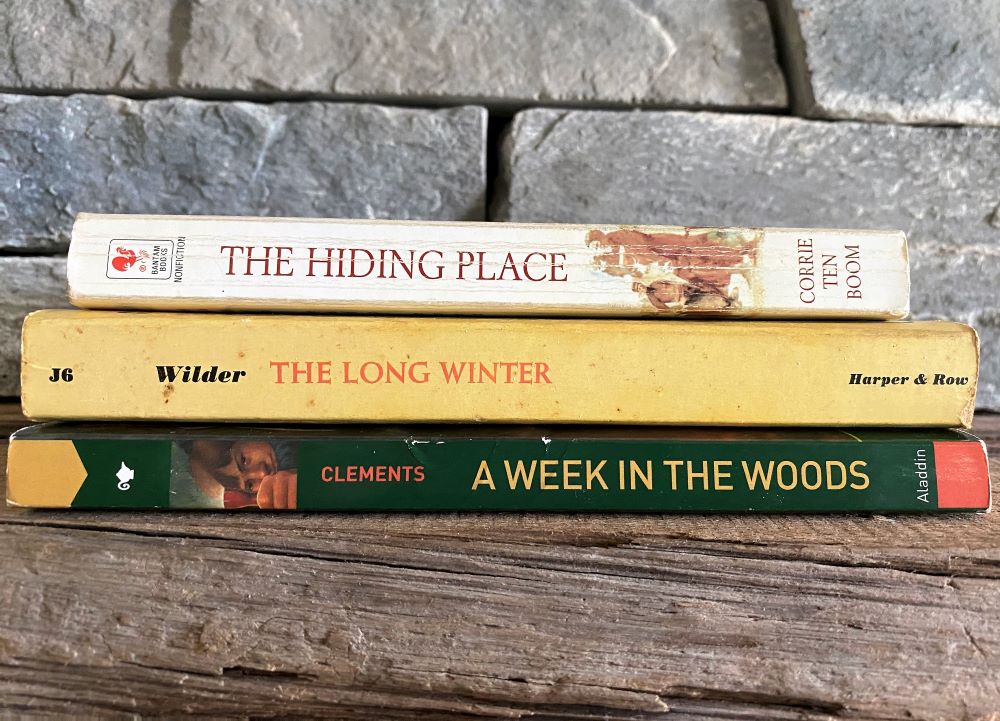 Maybe you're looking for answers, too?
If so, here's a list of the best books for kids, arranged by age group, that explore the difficult topics we face right now.
Best books for preschoolers in 2020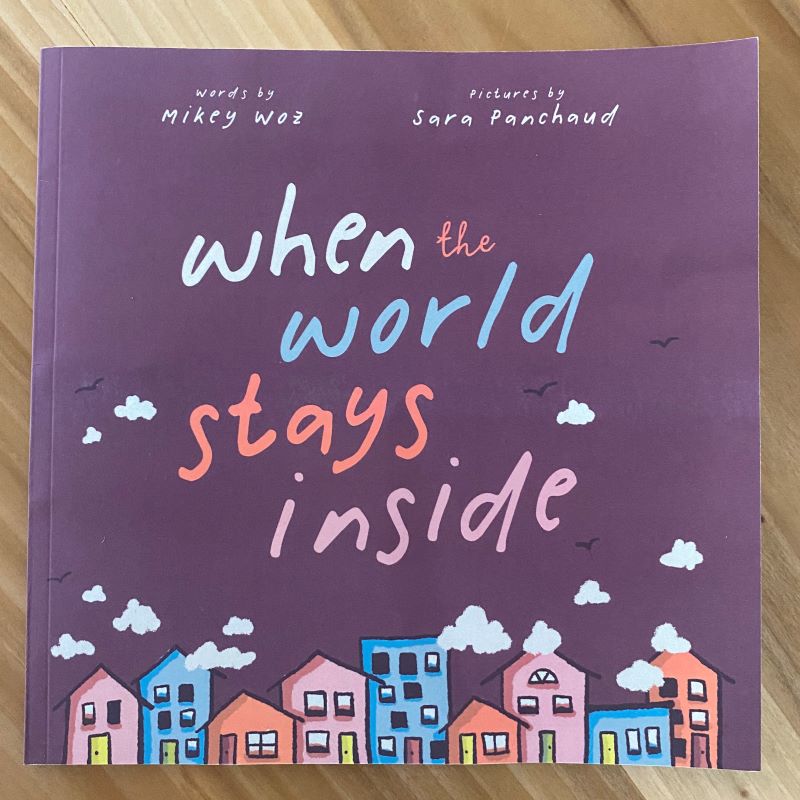 Here's a quick link to the best books for preschoolers in 2020. Below, the quick links, I've included an expanded list with a description of each book.
When the World Stays Inside
When the World Stays Inside uses rhyme and whimsical drawings to explore the many things to do when we stay home. From the first page to the last, it takes a positive look at all the things we get to do during the pandemic. I've read it three times this week, and each time, I smile. It's that kind of good!
Where the Wild Things Are
Where the Wild Things Are is a classic, so maybe you already have it at home. These past several months, everyone in my family has thrown a tantrum or two (maybe more). It's frustrating when all the emotions build up and we aren't sure what to do with them. When you're little and having a tough day, it can be even harder. On those tough days, snuggle up with Sendak and read this together. It's a great way to help your little ones remember that no matter what, they're always loved.
When I Am Angry
Oh how I wish this book was around when my boys were young!
When I Am Angry helps kids understand the powerful emotion of anger. Little ones don't have years of experience with labeling their emotions. They feel what they feel and then act. That doesn't always work out well. This book presents the feeling of anger through story to help them be able to identify it. If my kids were still young, I'd be reading this one often with them — then I could state, "Sounds like you're feeling like Josh does in the book…" and go from there to work through their frustrations.
We're Different, We're the Same
We're Different, We're the Same celebrates our diversity while recognizing that we're more the same than we aren't. Sure, we all have different noses and eyes, but we still smell the same things and see the same things. With kids' favorite Sesame Street characters making appearances on every page, this book is a great one to lay the foundation for discussions on acceptance and diversity.
What I Like About Me!
We got this book when it was first released. At the time, my daughter who is Chinese, did not like her dark skin or black hair. She wanted to look like me. This book helped us bridge the divide.
What I Like About Me! is a fabulous board book that helps us all remember that no one is just like anyone else. We look different. We eat different things. We like to do different things. That's what makes the world so beautiful. When we realize we're all unique, it's hard to look at differences as a way to divide people.
Best Books for kids in elementary school
Kids in elementary school have incredible imaginations, and books can take them places they could never go in real life.
Here's a quick link to the best books for kids in elementary school in 2020. Below, the quick links, I've included an expanded list with a description of each book.
The Long Winter
Growing up, I read The Little House on the Prairie series like kids (and adults) read Harry Potter today. I recently reread the books, and love them still today.
The Long Winter is a Newbery Honor award recipient that shares a fictionalized account of the Ingalls family's struggle to survive the harsh winter of 1880-1881. The weather that year was especially harsh which meant trains could not travel west with supplies of coal and food. This story is one of perseverance, resourcefulness and hope in the hardest of times.
A Week in the Woods
This book holds a cherished spot on our bookcase.
A Week in the Woods is a suspenseful story that pits fifth grader, Mark, against his teacher, Mr. Maxwell. Adversaries at first, they must work together to overcome a difficult situation. In the end, they each realize that the other is not bad, just misunderstood. Read the story together and discuss how misunderstandings and assumptions can lead to difficult circumstances.
No Ordinary Sound: A Classic Featuring Melody
When my kids were in elementary school, we read many of the American Girl Doll books for a historical perspective of life in the United States. While I am recommending this particular book for 2020, there are lots more to read.
No Ordinary Sound, Melody's story is set in Detroit in 1964, in the midst of the Civil Rights Movement to end Jim Crow laws. The book balances the normal everyday life of this young girl while sharing the difficult topics of the Civil Rights Era. This is a great read-aloud for younger elementary kids (ages 6-8) or a good read for older elementary kids. It might inspire discussion, and that's a very good thing.
Through My Eyes
Through My Eyes, a Notable Children's Book award winner, is the autobiographical telling of the life of Ruby Bridges, the brave young girl who was the first black girl to attend an integrated public school in New Orleans. A book for children, it goes into more detail than picture books of her story do. The book ends with a chapter she writes as an adult looking back on her childhood and life. It's an inspirational story about courage as appropriate for 2020 (sadly) as it was in 1960.
The Hero Two Doors Down
The Hero Two Doors Down is written by the daughter of Jackie Robinson, who broke the race barrier in major league baseball. His family moved to Brooklyn, where he befriended a young Jewish boy in his neighborhood. The story, written for older elementary kids, encourages discussion about issues of prejudice and discrimination, as well as the importance of friendship and family.
Best Young Adult Books for 2020
With everything going on in the world today, it helps teenagers to know that people have endured hard times before and that they will, too.
>> Read next: Family Contracts: Behavior contracts for teens and parents
Here are quick links to the best books for young adults in 2020. Below, the quick links, I've included an expanded list with a description of each book.
The Hiding Place
The Hiding Place tells a story of perseverance and faith in the midst of World War II. The author, Corrie Ten Boom, is the only member of her family to survive the Nazi concentration camps. She was sent there not because she was Jewish, but because of her family's role helping to hide the Jews from the Nazis. When we face hard times, it can sometimes feel like the bad will never end. This autobiographical story reminds us that life is worth the fight — no matter how great the battle.
Anne Frank: The Untold Story
Anne Frank: The Untold Story adds to our understanding of the life of Anne Frank, a book most everyone reads in high school at some point. This book tells us about the life of Bep Voskuijl (known as Elli Vossen in "The Diary of Anne Frank."). During the 25 months that Anne Frank was hidden behind the bookcase, Bep became one of her closest friends and a great source of comfort and support. This book touches on the topics of resistance, freedom and peace in World War II, but also about the values of courage, loyalty and friendship.
Sold on a Monday
Sold on a Monday, which has topped just about every best seller list, is a fictionalized story inspired by an actual newspaper ad posted during the Great Depression. A family, desperate and poor, advertised to sell their children because they couldn't afford to feed and care for them. While the topic is difficult, it is appropriate for most teenagers. The story explores the consequences of difficult choices in a compassionate way, with themes of loss and redemption. This is a good book for parents to read and discuss with kids.
Fever 1793
Fever 1793 is another award winning book based on actual events. When the yellow fever pandemic hit Philadelphia in 1793 (sound familiar?) people fled the city to escape the disease. Those left behind struggled with lack of income, fear of disease and illness itself. Mattie, the book's central character, is a fourteen year old girl who lives with her mother and grandfather. The parallel to the events of 2020 is hard to miss. This is a another book parents and teens will both enjoy reading.
Just Mercy: A story of Justice and Redemption
I didn't know about this book until after watching the movie, Just Mercy. After I dried the tears, I posted to Facebook that everyone should watch it. A friend told me the book is even better. She was right, but the movie is still incredible.
Just Mercy: A Story of Justice and Redemption is written by Bryan Stevenson, a Harvard educated attorney who fights for the freedom of people wrongfully convicted of crimes. A black man in Alabama, he must endure prejudice and systemic racism against him as he battles for justice. This book highlights some of the most difficult issues our country faces today, with justice, fairness and human kindness prevailing. This book, ultimately, is a story of hope and freedom.
Bryan Stevenson published a young adult version of Just Mercy, which shares a bit less detail, for a slightly simplified version of the book. This version might be a better fit for kids ages 12-14 (middle school years). Look at the reviews of both to decide which is the best fit.
Again, this is a good book for parents and teens to read and let the discussions flow naturally. Maybe after everyone has read it, watch the movie together.
Share this post
Parents are looking for resources to help their kids process the issues we face in 2020. Exploring the world through books is a great way to help kids see that we all go through challenges. Whether helping a little one understand emotions or showing an older child that we can overcome challenges, this list is a great resource.
Pin this book list to your homeschool, kids books and best books boards. Or, use the share buttons to post on your social media.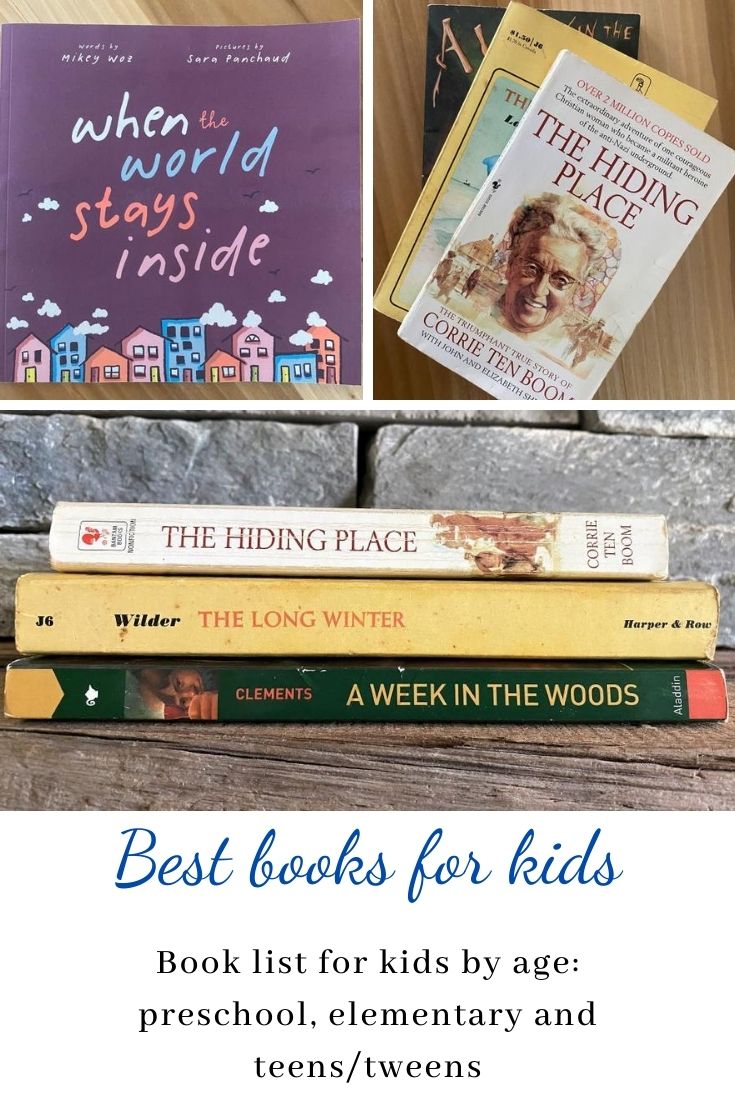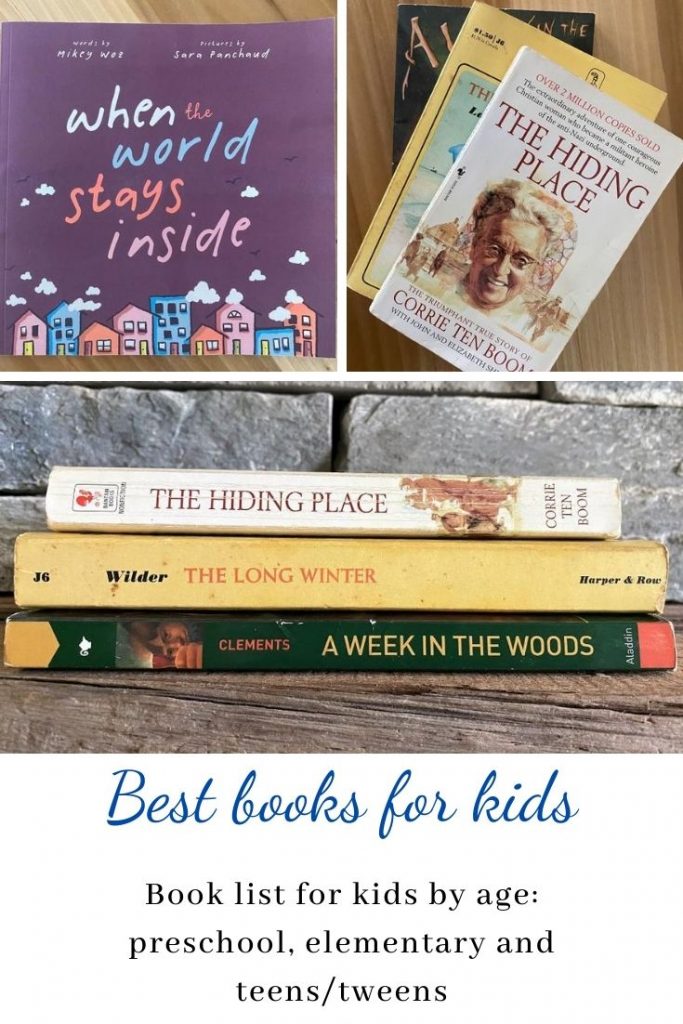 Other posts you might like: