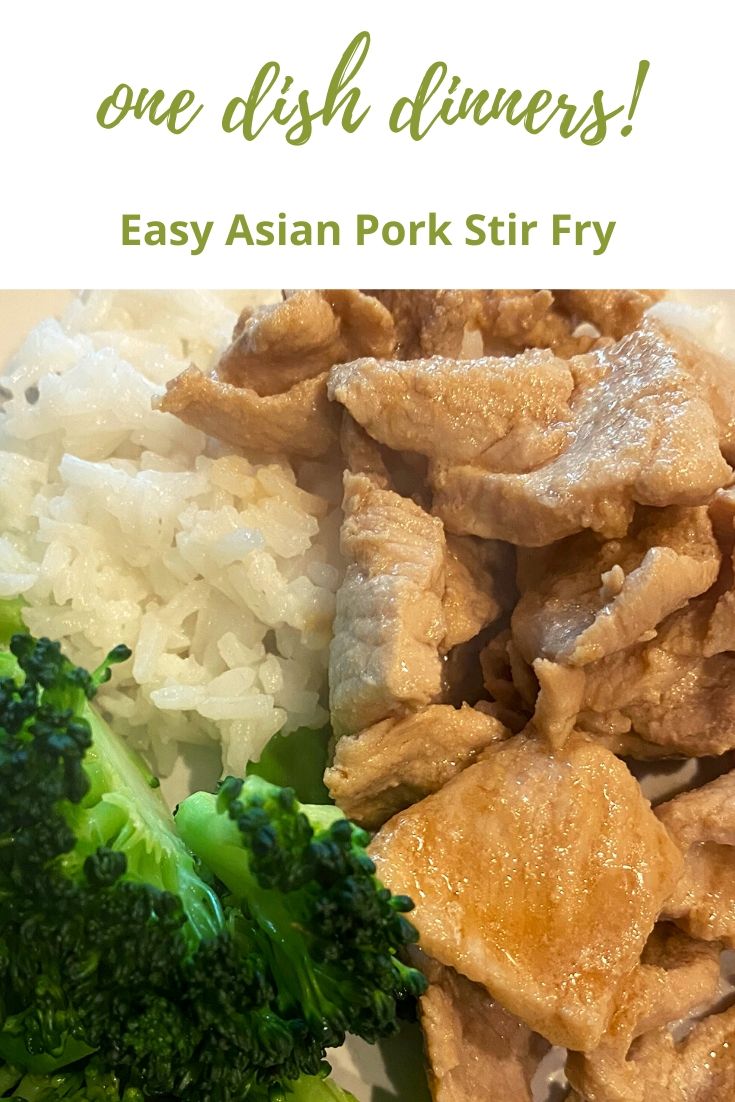 We love Chinese carryout, but it's not exactly the healthiest food out there. When it comes to Chinese pork dishes, this is one of the easy pork loin recipes out there! This Asian pork loin recipe is one of our favorite 5 ingredient recipes!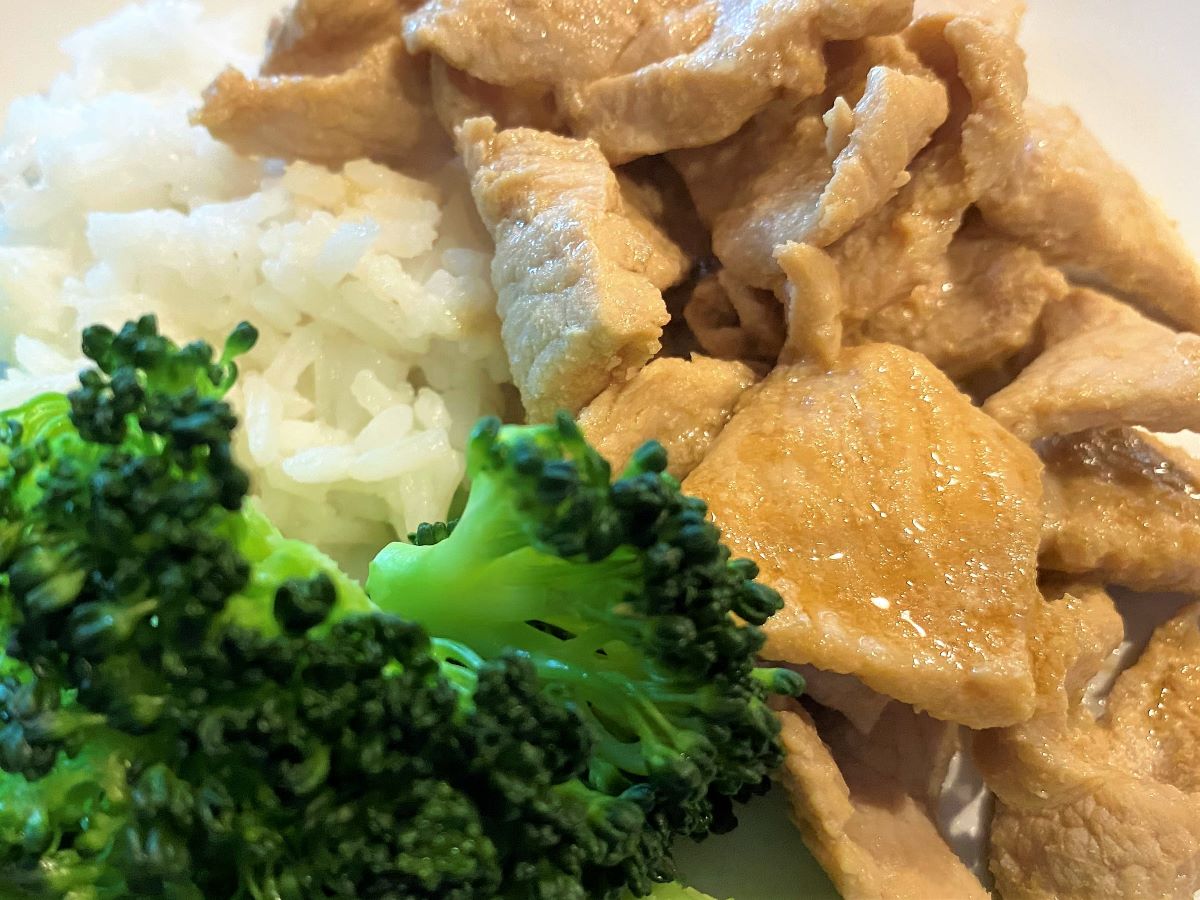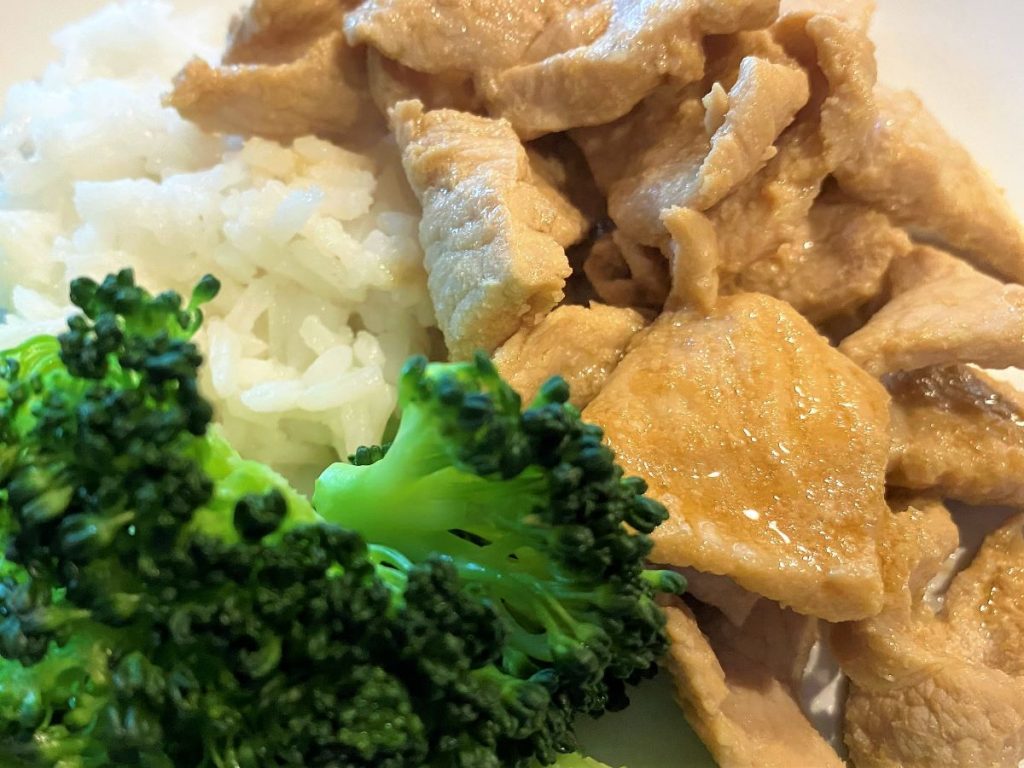 Chinese pork dishes are best using pork tenderloin because it cooks quick. But if you're looking for easy pork loin recipes, our Asian pork loin recipe is great. Prepare the pork ahead and let it marinade for the best flavor.
Easy Asian Stir Fry is an affordable family dinner packed with flavor and quick to prepare!
We enjoy Chinese pork dishes like this easy Asian pork loin recipe at least once a week. At the end of the recipe, I include a few of the ways we modify this 5 ingredient recipe to change up the flavor to fit the mood. As you can see, these are versatile Chinese pork recipes! Delish!
If you want to kick this dinner up a bit, we highly recommend you serve it with Rob's tasty coconut rice! The sweet creamy rice dish is a great complement to this Asian pork dish.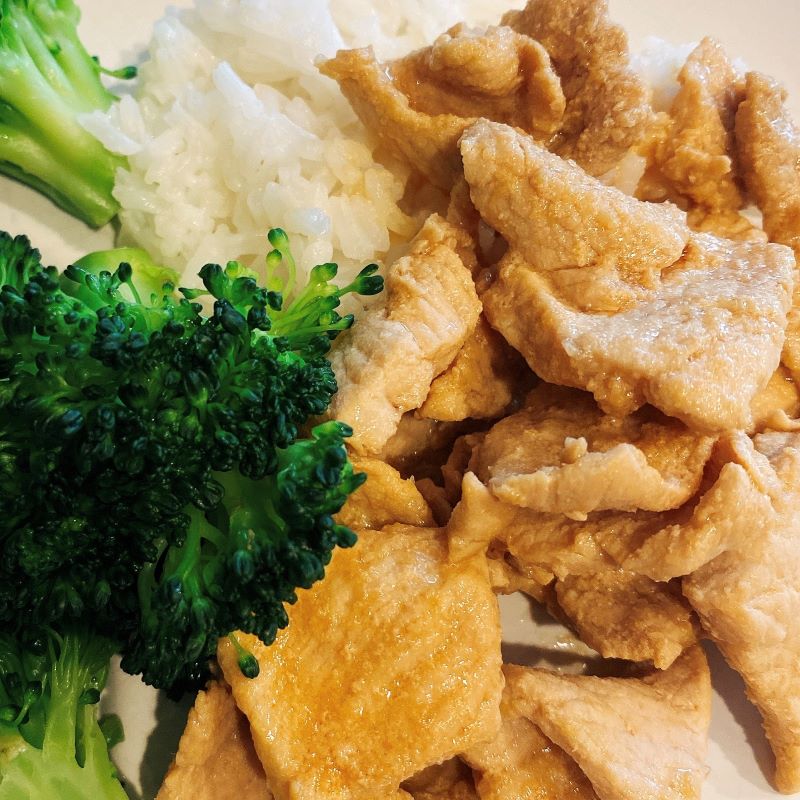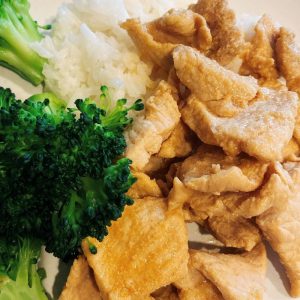 Easy Asian Pork Loin Recipe
This five ingredient Asian pork loin is a flavorful, quick dinner the whole family will enjoy. We offer suggestions to modify the recipe in the notes at the end.
Equipment
Wok or deep skillet

knife

grater

Mixing bowl
Ingredients
1

lb

pork loin

2

tbsp

soy sauce

1

tbsp

rice wine vinegar

1

tbsp

ginger root, grated

1 inch cube

1

clove

garlic, grated
Instructions
Mix soy sauce, rice wine vinegar, ginger root and garlic in a medium size bowl.

Slice pork loin into 1.5 inch long strips.

Stir pork loin into the liquid and allow it to marinade for 30 minutes.

Heat wok or pan over high heat (use a pan that's suitable to high heat like this one)

Cook meat in three batches so as not to overcrowd the pan.
Notes
Cook the meat in batches so that it fries. If you crowd the pan it will steam cook and not have the same flavor.
Add 1/2 to 1 tsp of chili flakes for a spicier taste.
For a sweeter version, add 1/4 cup of orange juice and a tsp of grated orange peel to the leftover liquid. Let it simmer and reduce, then toss with the pork for a sweet, orange pork recipe.
Serve with a side of rice and steamed broccoli.
If you want a sauce for your dish, add 1/4 cup of chicken stock with a tsp. of cornstarch to the liquid left in the pan. Bring to a boil to "activate" the corn starch and then reduce heat and stir to thicken.
Calories are calculated for reference only.
Tasty Tuesdays
This post is included in a round up of awesome, Tasty Tuesday posts featuring bloggers from around the country! Check out these great recipes for more inspired ideas!
Pin this post for later!
Add this easy Asian pork loin recipe to your quick dinners or other recipe boards on Pinterest to find it easily. We hope you enjoy this dish — it's one of our favorite family meal night dishes!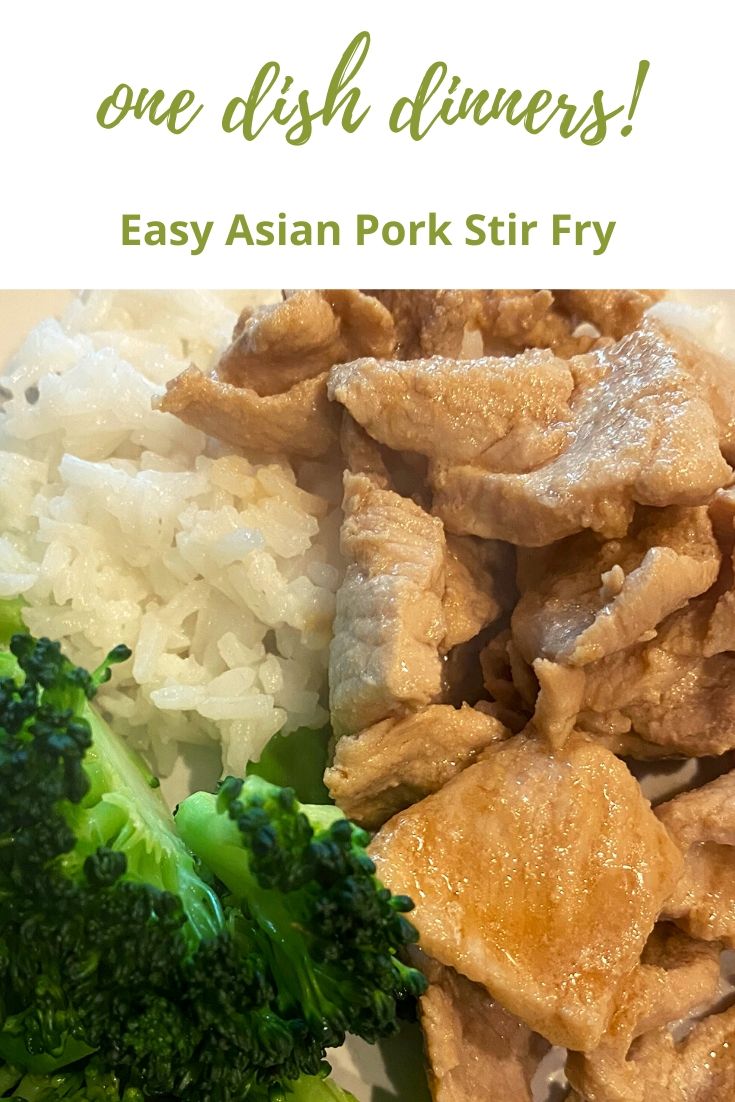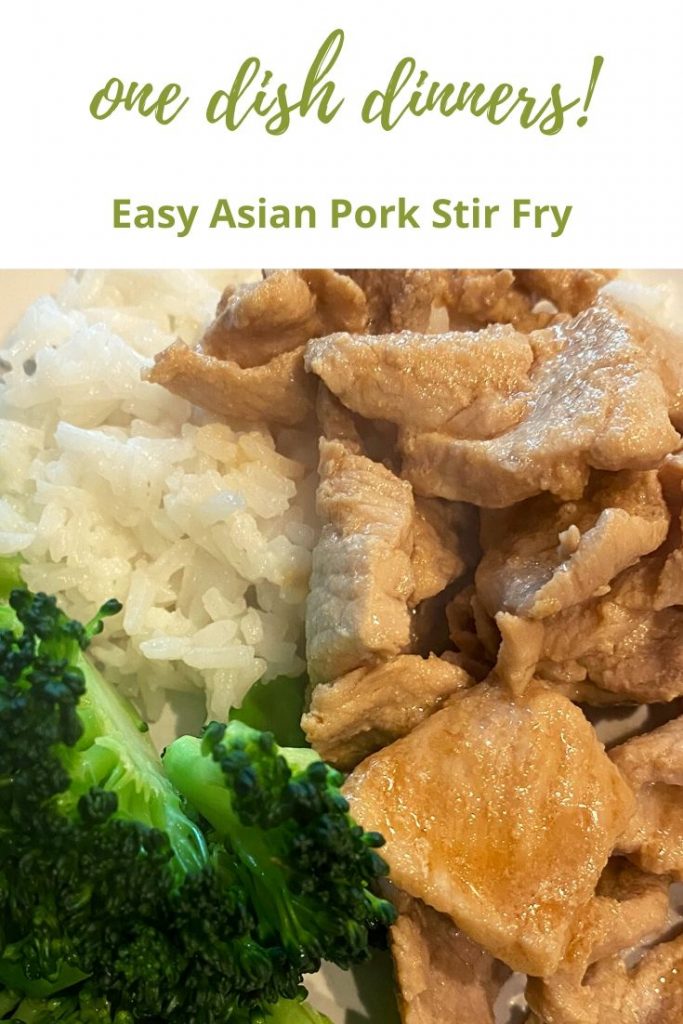 If you like this recipe, YOu'll also like: